How to choose the best Budget Ramadan Tents?
Have you ever heard about Ramadan tents? Or are you looking for the best Ramadan Tent? We provide many economical and high-quality tents to fit any budget and purpose.
Before we dive into the details of the Ramadan Tent, let's have some Intro about Ramadan; Ramadan is a holy month for Muslims worldwide, including those in Dubai, UAE. Muslims fast from morning till nightfall during this holy month and then break their fast at sundown with a meal called iftar. Many individuals in Dubai visit Ramadan tents to make the iftar experience more joyful and social.
Introduction to Ramadan Tents
Ramadan tents are temporary constructions built in various locations throughout Dubai during Ramadan, such as hotels, retail malls, and outdoor areas.
They serve as a gathering place for Muslims to break their fast and mingle after a day of fasting. Ramadan tents have become a popular custom in Dubai, providing a unique experience for both residents and visitors.
Ramadan tents are sophisticated steel or aluminum structures that do not require interior support columns, resulting in a vast and clear interior space. 
Clients can use this to design and decorate the interior to showcase the beauty of Arabian customs. Our elegant Ramadan tents and Majlis are ideal for organizing memorable iftar dinners for your loved ones.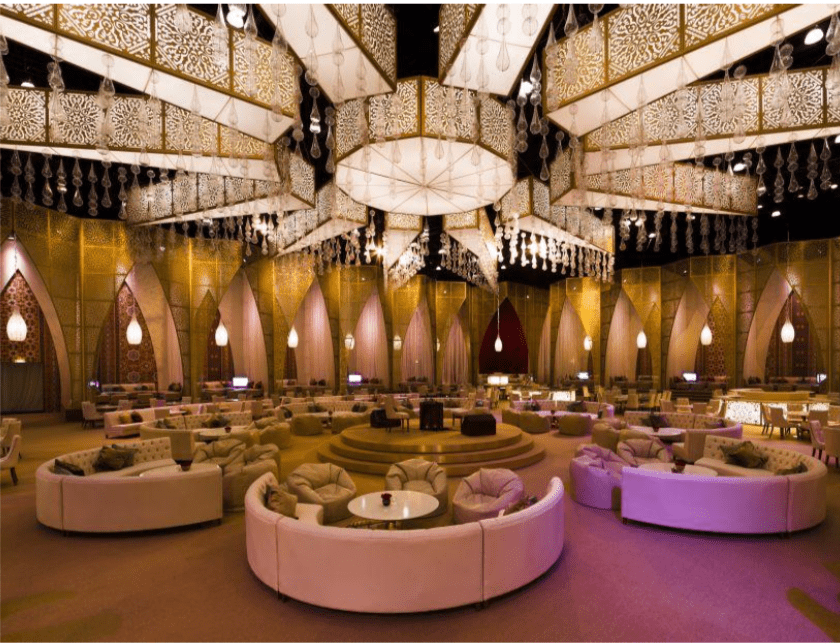 One of the most crucial factors to consider while choosing a Ramadan tent is its size. The number of people you intend to accommodate in your tent will influence the size and style of the tent you should purchase. 
It would help if you also examined whether you will require additional storage space. Our tents are available in various sizes to suit any need, from modest and snug 2-person tents to enormous multi-room tents for the entire family.
Once you've determined the size and kind of tent that will best meet your needs, you should explore the various material alternatives. Our tents are made of rigid, weatherproof materials like PVC. Choose a material that is both robust and lightweight enough to survive any weather conditions you may encounter.
Consider your budget after determining the size and type of Ramadan tent that is best for you. A good tent can cost anywhere from a few hundred to a few thousand dollars, depending on your desired size and amenities. 
Choose an option that gives you the most bang for your buck whenever possible – search for one with adjustable poles so you may modify the height of your tent as needed. 
Consider purchasing a tent bundle that includes an annex room or sun shade, which can help you save money while still delivering all of the qualities you require in a Ramadan tent.